Meet Your Construction Team



Regardless of the size or age of your home, maintaining it can be a struggle. While you may not have the time or the tools to accomplish everything on your to-do list, what you do have is a local construction company with a reliable team of experts who has been providing construction, remodeling and renovation expertise for over 30 years with a

guarantee.



WAF Construction

is proud to be the company who homeowners have trusted since 1991 for their construction, remodeling and renovation projects. Our team of experts respects your schedule and arrive with all the necessary tools and equipment to complete the project efficiently with minimal disruption to the home owner.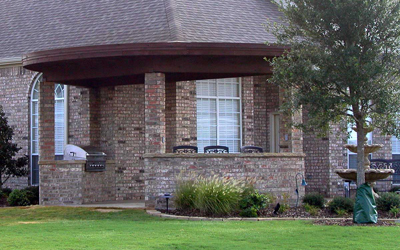 At

WAF Construction

, employees have decades of experience in the construction and remodeling industries. In addition, we have backgrounds in Plumbing, Heating and Air Conditioning, and Electrical. Our employees are focused on performing the most professional and competent craftsmanship in the industry for our customers. At the forefront of every customer relationship are our core corporate values of

Honesty

,

Trust

and

Integrity

.

WAF Construction was founded in 1991 in the Dallas/Ft. Worth area of Texas. The company continues today to provide construction expertise for residential building, renovation and restoration for the West Texas communities of Midland and Odessa, Texas.